Raising Money for Kids in Need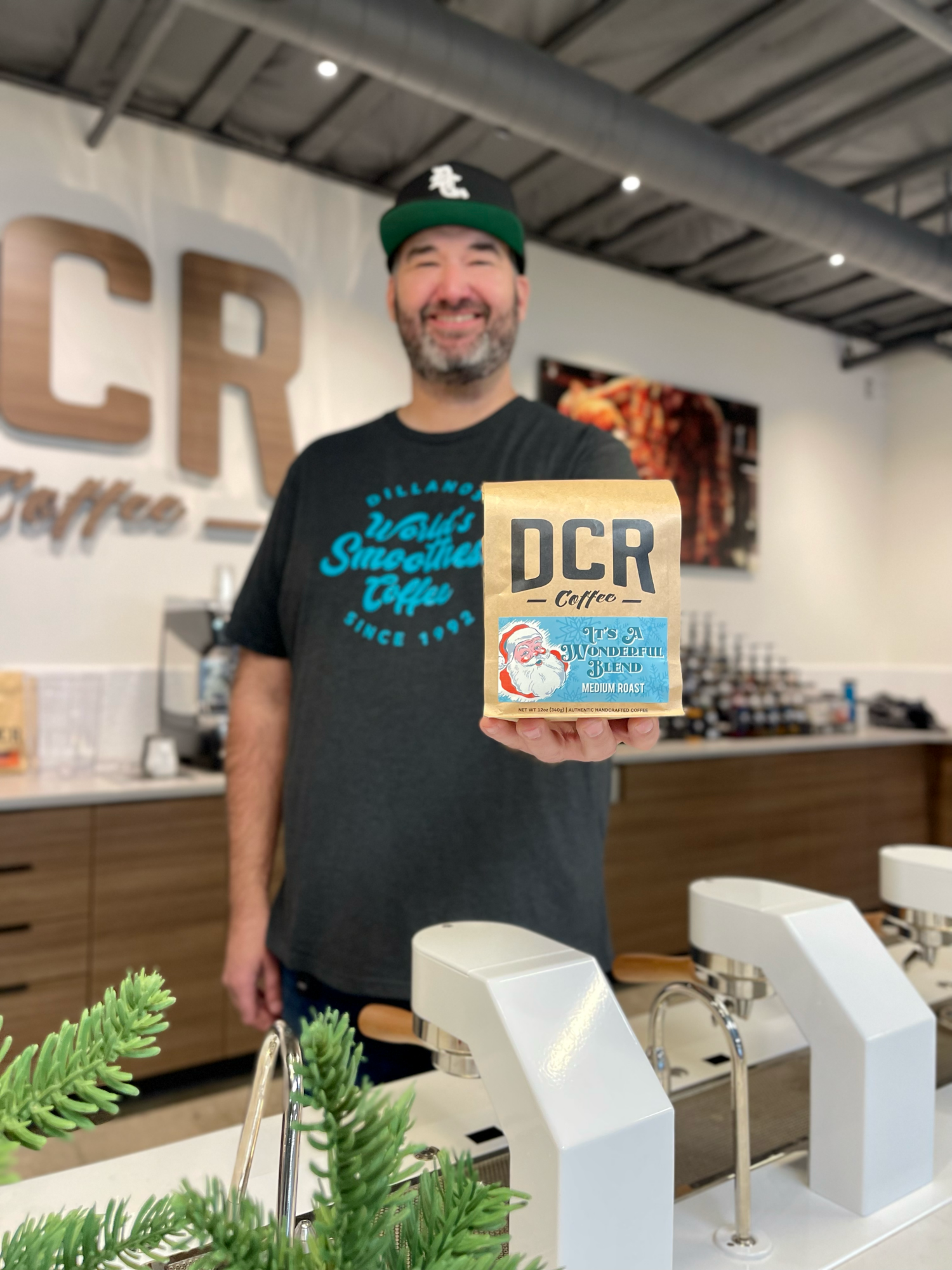 It's a Wonderful Blend is Here!
Strong, heavy body. Caramel aroma. Tastes of clove and brown sugar.
Indulge in the festive spirit with our Limited Edition Holiday Blend, a coffee crafted to perfection for the season of joy.
Immerse yourself in the velvety strong, heavy body, accompanied by an inviting caramel aroma that sets the stage for holiday cheer. You'll savor the seasonal flavor notes of clove and brown sugar, creating a symphony of warmth and sweetness.
This limited edition blend is a celebration in every cup. Elevate your seasonal moments with the perfect balance of boldness and flavor, making this blend a must-have for your holiday festivities.
This year's blend was meticulously crafted by roaster, Chris Culler. Chris has been roasting coffee for 16 years, 12 of which have been for DCR. Chris also won this competition in 2021!
Coffee for Christmas
Make a difference this holiday season with every sip of our It's a Wonderful Blend! We're thrilled to share that for every bag sold, we're contributing $1 to Sumner Toy Box. Help us spread joy to families in our local school district by supporting this fantastic cause.
Imagine the smiles on students' faces as they unwrap gifts, all thanks to your purchase of It's a Wonderful Blend. Your choice isn't just about enjoying a delightful cup of coffee; it's about making a meaningful impact in your community.
This season, let's come together and create moments of magic for those who need it most. Purchase It's a Wonderful Blend today and be a part of our mission to bring holiday cheer to deserving families. Your contribution matters, and with each bag you buy, you're helping us make a real difference.
Join us in making this holiday season truly wonderful for everyone.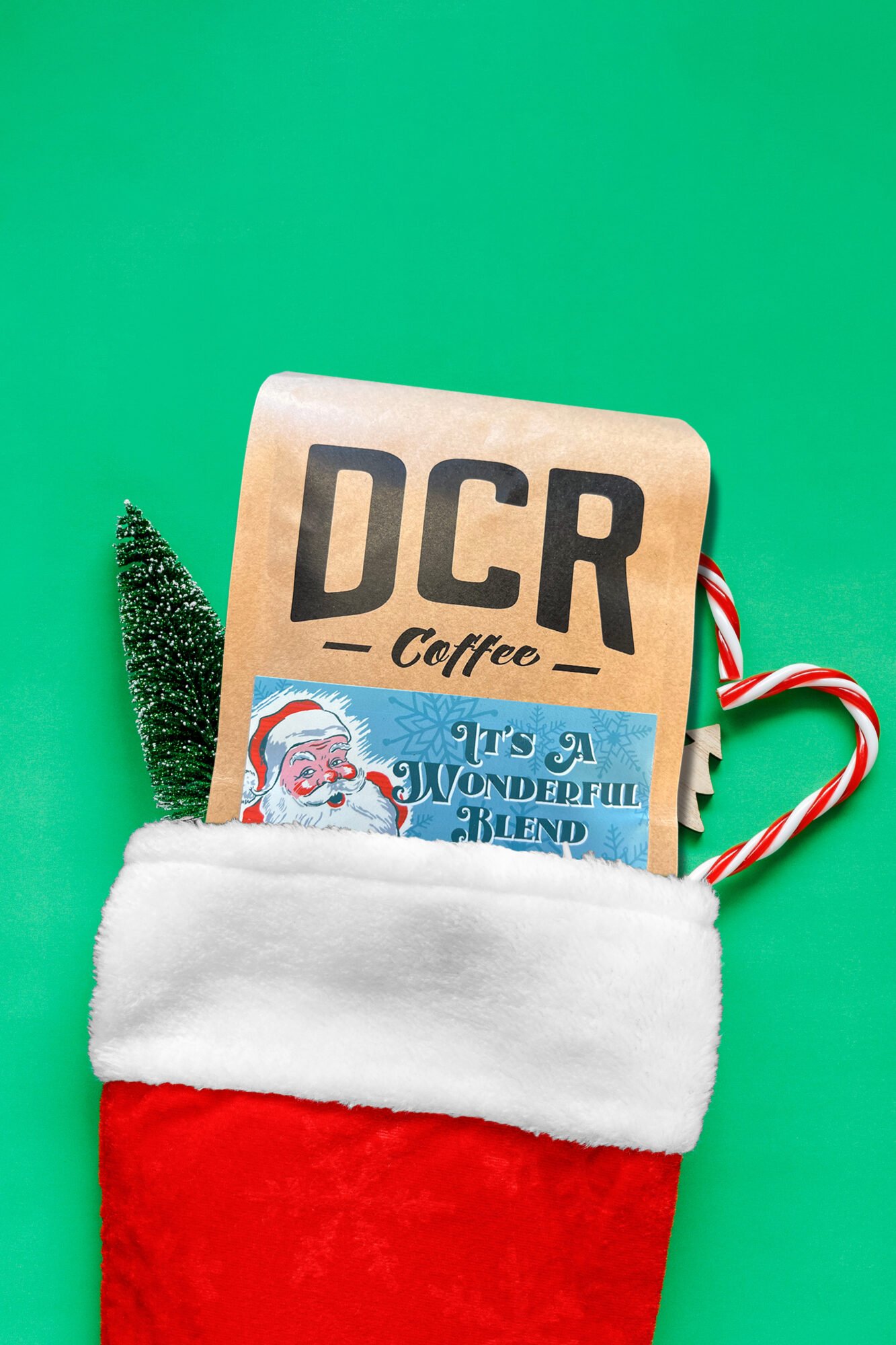 It's a Wonderful Blend Roasting Competition
Every year our team of professional roasters compete to win the coveted It's a Wonderful Blend Roasting Competition. Director of Coffee, Phil Beattie, set this year's challenge: each roaster must use a blend of two coffees, one must be from Java and the other must be from our fresh crop of natural-process Ethiopia.
Java was the first place outside of Ethiopia to commercially grow coffee in the late 1600's. The coffee chosen for our competition is a very cool honey processed coffee that we have sourced directly from the farm.
The coffee from Ethiopia is a Grade 1 and tastes incredible! It has a super juicy bouquet and sets the foundation for compelling flavor and aromatic notes.
Team DCR knocked it out of the park! Each creation was judged in a blind taste test; even Co-CEOs David Morris and Chris Heyer stopped by to sample the submissions. We hope you are just as pleased as they were with the 2023 It's a Wonderful Blend!