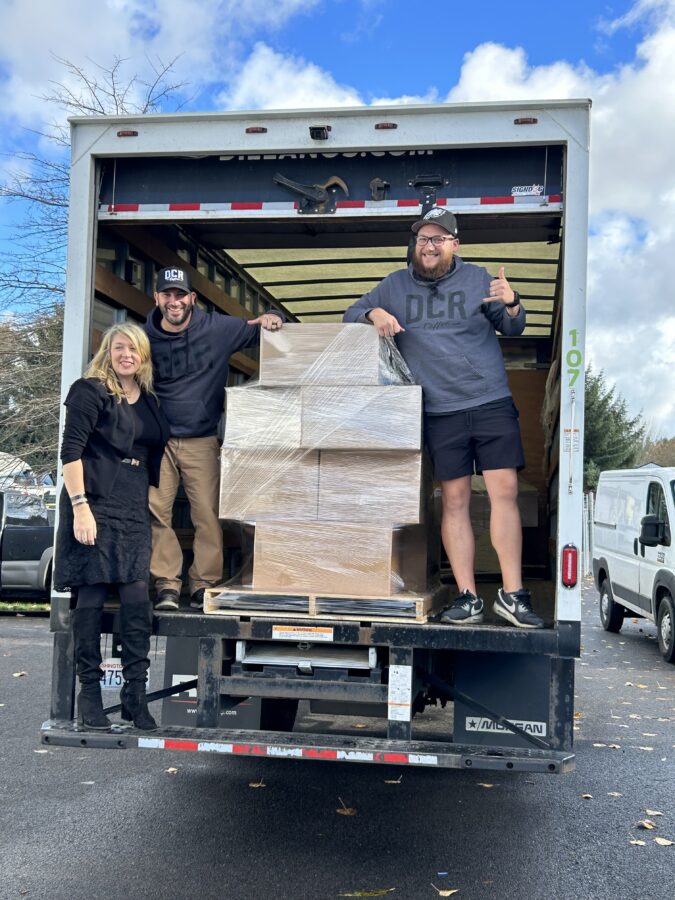 Thank you, Sumner!
This year, our goal was to collect 2,200 items to offer our local food banks, The Market and the Sumner Food Bank.
Team DCR held a Pancake Breakfast for staff to bring in their canned goods, offered 10% off to customers who came into our retail lobby to drop off items, posted up at the Bonney Lake Grocery Outlet, and even had one staff member go door-to-door in their neighborhood asking for donations.
All of this effort paid off. Big time. The Sumner Community helped us exceed our goal, making it possible to donate…
In addition to the food donations, we received over $300 in cash donations, and 12 turkeys from Grocery Outlet!
We continue to be so grateful for the ongoing support of our loyal customers and our generous community.