The DCR Coffee Podcast, No. 6: Andrew "Stan" Stanisich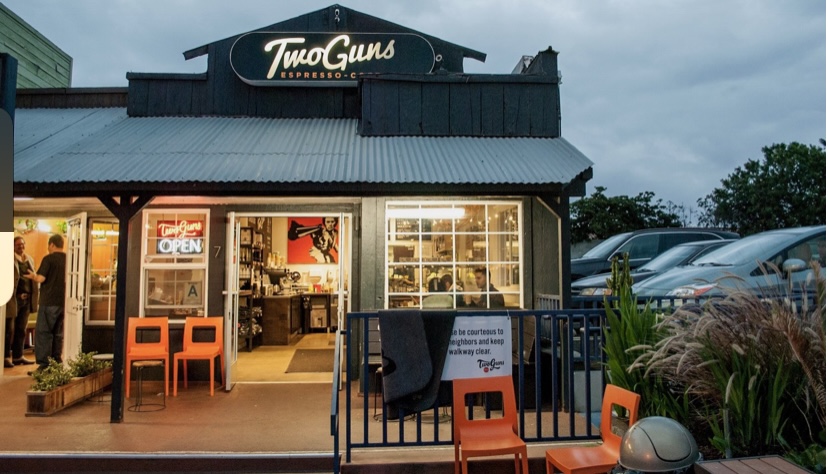 Be honest.
Be accountable.
Be the best version of yourself.
Be of service.
It may just be a café to some, but to those in Manhattan Beach, California, Two Guns Espresso goes beyond just a cool place to grab a Flat White.  The company's core values of "Be honest. Be accountable. Be the best version of yourself. Be of service." defines the spirit of community Two Guns Espresso thoughtfully cultivates. This place is developing future leaders. And entrepreneurs, you should be taking notes.
Brand visionary, Andrew "Stan" Stanisich founded Two Guns in 2011 after transplanting from New Zealand a couple years prior.  As owner, he still captains product innovation and their signature customer experience.  Heard of those crazy cafés that don't offer Wi-Fi?  Well, Two Guns is one of them—and they're proud of it! A sticker that reads "Ain't No Wi-Fi" is proudly displayed in their locations.  "Watching a community build" is owner Stan Stanisich's favorite thing about running a business.  Moreover, this entrepreneur shares his perspective on owning this 9-location thriving café-only chain: "It doesn't belong to you anymore… it actually belongs to them." The customers are the real owners of every Two Guns location… And when you stop by, like the famed Alton Brown often does, you'll feel like you've found your spot too.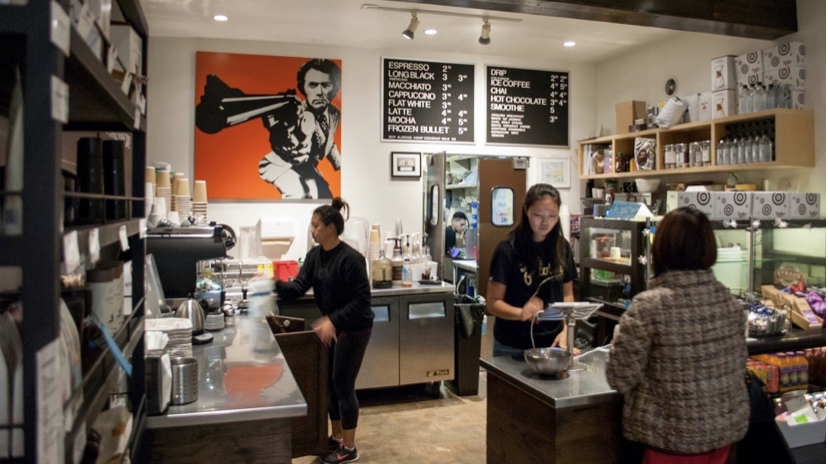 Two Guns made their mark by introducing a beverage that's old hat to New Zealanders and Aussies yet only recently popularized amongst Americans: the Flat White. And if you're thinking, "Wait, what? New Zealanders invented the Flat White?", you're not alone. It's a pretty fun story to look up—and in fairness, there's still a bit of a debate between Australia and New Zealand as to who can actually lay claim to the espresso and micro-foamed milk beverage.  Regardless of who's calling dibs, Two Guns brought this to the California coffee scene, and next to the famous "Stanwich" Breakfast Sandwich, it has set them a part in the coffee landscape of the laid back south bay area of Los Angeles.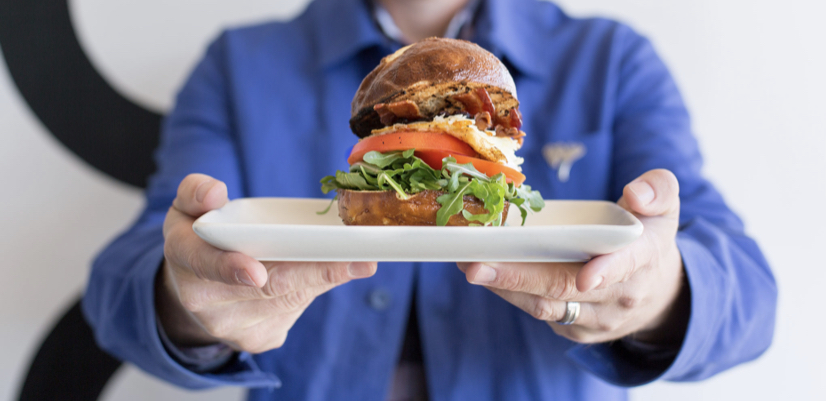 Two Guns continues to grow and push forward in creative ways despite the unprecedented times all small businesses have experienced this year.  Host David J. Morris said it best: "we're in a time of forced resourcefulness".  Your head is nodding too as you read those words, right?
Episode 6 of The DCR Coffee Podcast will lift your spirits, recenter your "why" behind your own vision, and reminds us all to stay focused on the bigger picture.  And maybe dream of starting our days with a walk on the beach one day as well…
. . .
Find Two Guns online and on social!
Web: twogunsespresso.com
Facebook: @twogunsespresso
Instagram: @twogunsespresso
Podcast Recommendation: Monacle Radio: The Entrepreneurs