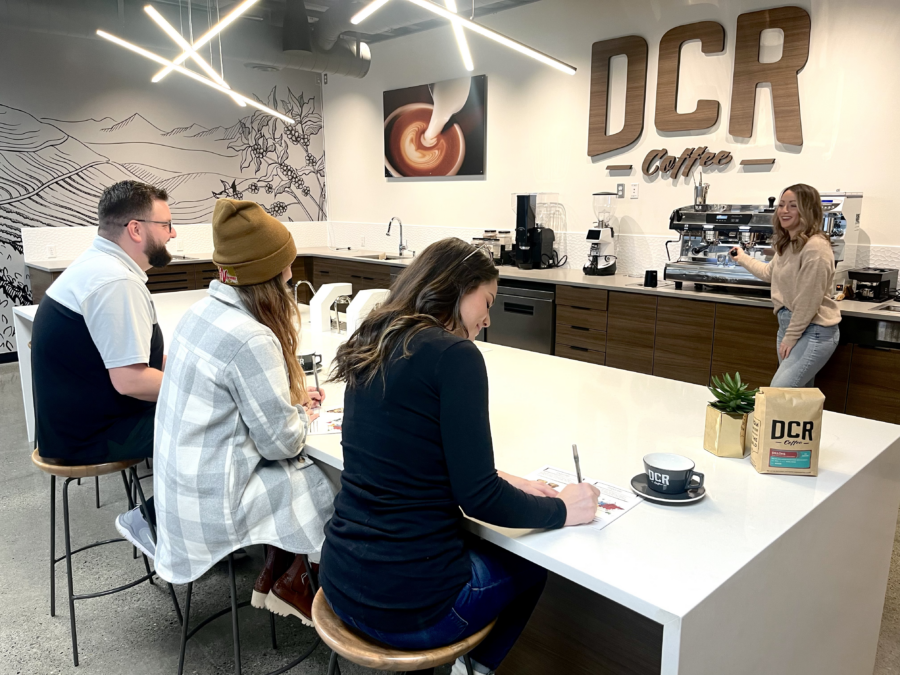 TRAININGS WITH DCR COFFEE
Thanks for registering to attend our Barista Theory Basics class at Dillanos Coffee Roasters.
Here's some information to help you prepare for your training session with us once your registration request has been approved.
FAQs
What do I need to bring?
All you need to bring is yourself and an eagerness to learn all things coffee!
What will be provided?
Barista Basics Handbook, pens, espresso machine, espresso tools, drinkware, beverage ingredients and your company's specific coffee used for espresso.
How many people can I bring to a training?
Try to limit the number of people to 5 so all attendees have an opportunity to participate in hands-on training. If you need to bring more, please reach out to your Account Manager, Sales Rep, or CSR for accommodations.
Does it take the full 2 hours?
Yes! This class is AMAZING and there is a lot of very useful information and tools to cover, so please plan for all attendees to stay for the full two hours.
I need to cancel or make changes to my reservation. What do I do?
No worries! Please reach out to your Account Manager, Sales Rep, or CSR to let them know and we will do our best to accommodate any changes you need to make.