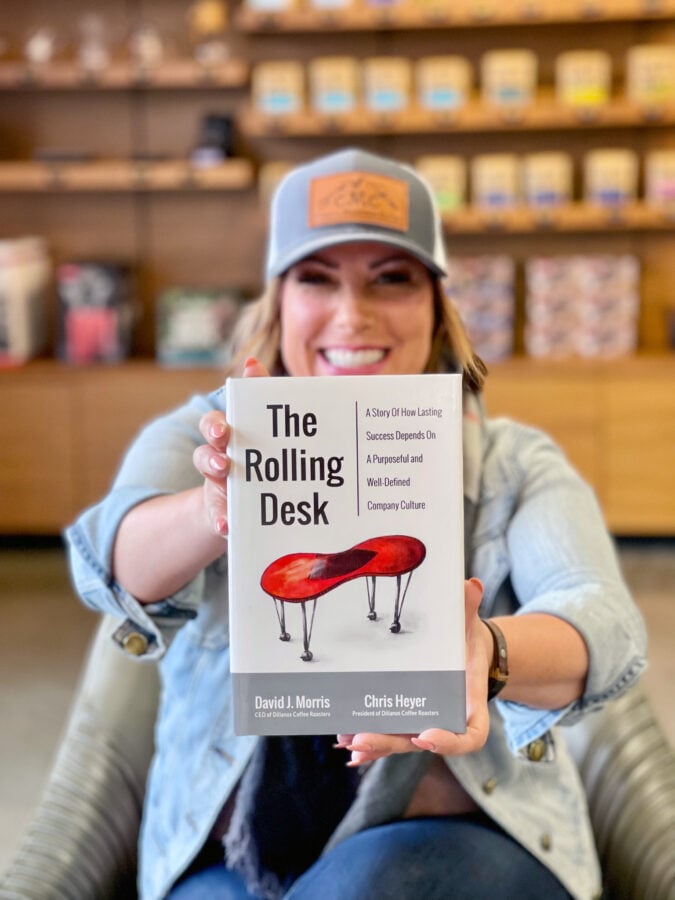 Calling All Entrepreneurs:
The Rolling Desk is essential reading for entrepreneurs who want to craft a well-defined company culture.
Inspired by actual practices at Dillanos Coffee Roasters, Co-CEOs David J. Morris and Chris Heyer share their unique approach to leadership after a full-immersion experience, working shoulder-to-shoulder with each department in the 100-person company.
Learn how to implement this innovative approach to building a successful company culture, read The Rolling Desk today!
While you're here, we'd love for you to try Dillons Blend.
We've traveled the world, sips millions of cups of coffee, and we're still convinced that Dillons Blend is the smoothest coffee you'll find… anywhere.
FREE GIFT WITH PURCHASE
Buy one of our books below and receive a free 12 oz bag of Dillons Blend.
Claim your free gift at checkout.